Intercultural onboarding program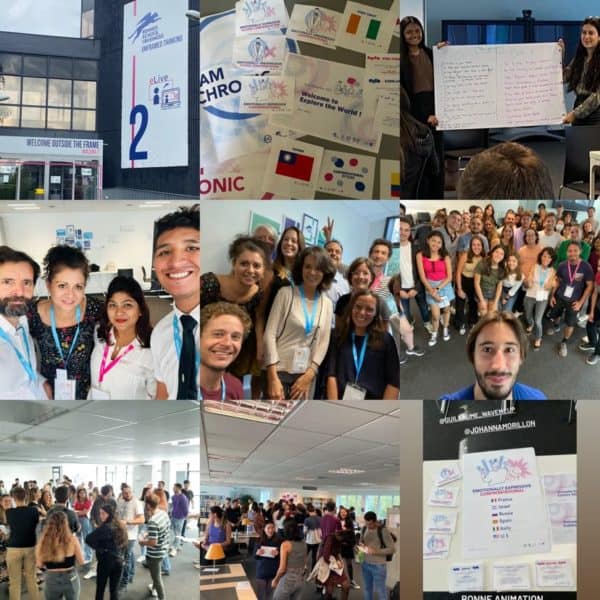 Feel free to reuse our work for your own
Click on these links to download :
This work is licensed under the Creative Commons Attribution-NonCommercial 4.0 International License. Click here to view a copy of this license.
Feel free to contact us or Johanna to get our feedback of this amazing experience 🙂
✨746 students from 41 countries
✨10 professional facilitators
✨15 student aides
✨8 months of preparation
The objective was:
✅ to welcome and integrate the students,
✅ to connect French and international students,
✅ help them to learn about intercultural communication and collaboration
✅ to have fun !
How did we achieve this?🎯
What's our secret sauce for such a big, diverse group of students?
Innovative interactive pedagogy, fabulous, empathetic facilitators, great preparation, a clear objective and true collaboration and desire by all parters to have a successful event and happy students!
We created a dynamic, interactive program based on intercultural games, to connect, role play, meet and make new friends, help them get out of their comfort zones and open up to each other .💛
What a joy to start with a room of students from all over the globe, who didn't know each other and to see them danse, talk, laugh and connect to each other after two days!
Project details
Client Rennes School of Business
Date Septembre 2022
Category Seminar
Participants 746 students from 41 countries
Lieu Rennes School of Business
Results with 99 answers to our survey
8.5/10 overall
97% recommend this event to other students
« It was an incredible experience, I hope I can do it again. »
Student feedback
Overall very positive and they
felt connected and made some friends,
had seen in theory, it opened their minds about other cultures,
really liked the facilitators,
enjoyed talking in the small group sessions the best.